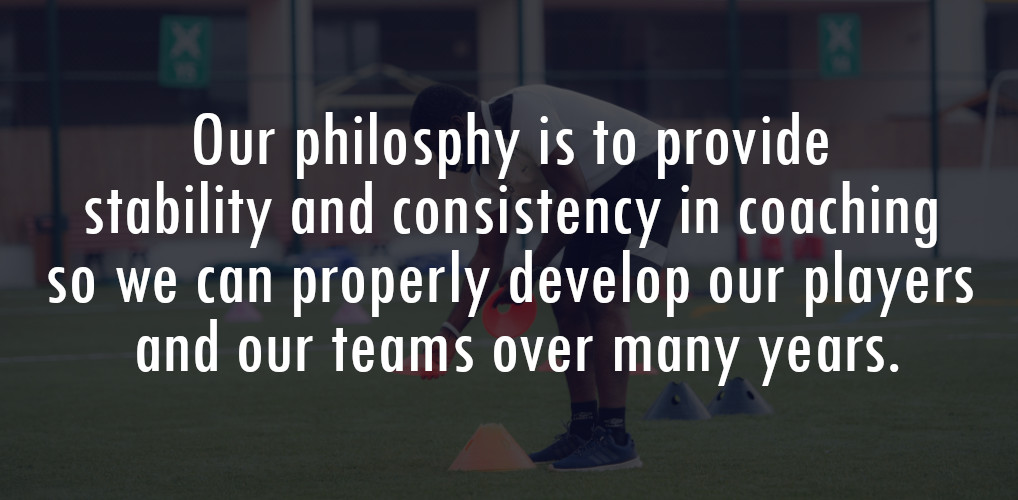 Coach Conrad Whyte (President and Director of Coaching) -

Bio: Coach Conrad Whyte has been coaching with AFC since Fall of 2010, and has been the Academy Director since Fall 2011. He comes via St. Johns, Antigua where he played and coached in their premiere division. While there he played on Antigua and Barbuda Men's National teams at every level from U13 to the senior men's national team.

He represented the senior Men's National team from 1990 to 2002 scoring 25 goals. In the Premiere League, he won the Golden Boots Award four times, and was named Footballer of the Year in 1998. He also holds the all-time, single-season scoring record with 26 goals, a feat which he achieved on two separate occasions. He also is the all time leading premier division scorer with 158 premier division goals. Whyte then played for John Brown University in Arkansas and earned Player of the Year honors in the Oklahoma/Arkansas section as a freshman. He was also an NAIA All American Honorable Mention in 1994.

After he retired as a player, coach Conrad served as a head coach from 2002 to 2009 for three premiere division teams in his native Antigua and Barbuda. Whyte currently holds a USSF A license ,a USSF National Youth coaching license and an NSCAA Director of Coaching license.

In addition to his coaching and training duties at AFC, coach Conrad is also the Assistant men's Soccer Coach at Merrimack College. Also, he runs personal training through his training program at

www.carisambasoccer.com

.
Coach Idris Senyonjo (Director of Soccer Operations) - 2006/U15 Boys and 2010/U11 Girls

Bio: Coach Idris was born and raised in Uganda, Africa and moved to the US at the age of 18. A graduate of UMass Boston, he holds a degree in Biology. He joined AFC in 2012 after coaching several youth soccer teams in the Quincy area, including the Mass Youth District. He is a top trainer with Carisamba Soccer, a specialized skills development Soccer Academy geared towards players aged 7 to 18. Coach Idris is also the current Women's Head Coach for Canton High School. Before that he was head soccer coach for Quincy College, a position he has held 2016-2019 season. He coaches the U16 Girls and U11 Girls for AFC United. As a player, Coach Idris was a high school star who led the league in scoring for three seasons and won two league championships.

Coaching Philosophy: My goal is to help players understand the technical aspects of soccer but, to first learn to enjoy the game through the process. Players have different goals and aspirations for the sport and my job is to make sure they learn to play soccer the right way, no matter where their path leads. I channel my energy toward coaching and mentoring so our youth realize their true potential not only as athletes but as high character individuals.

Favorite Quote: You don't train until you get it right. You train until you can't get it wrong.
Coach Freddy Perez - U13 Girls Coach.


Bio: Soccer has been a lifelong passion for me. I have been playing soccer since the age of 4. Growing up I played club soccer for Stoughton Warriors and South Shore Untied Blazers. I also played four years of Varsity soccer for my high school team. Following high school, I played four years of collegiate soccer at Eastern Nazarene College. After graduating college, I continued playing soccer at a high level. I have played in top amateur leagues where I have played with and against current/former NCAA DI players, as well as, former professional soccer players.

Continuing to play soccer after college is what sparked my desire to become a coach. It was not only a way for me to continue to be involved in soccer, but also an opportunity for me to share the game I love with others. Soccer has given me so many opportunities and taught me so much about life. I consider it a privilege to be able to share that with anyone that I coach and help them to be the best soccer players they can be.

Coach Freddy is the current Assistant Men's Soccer Coach at Eastern Nazarene College where is he engaged with all aspects of the men's soccer program. He has coached at AFC since 2015, primarily with the U10-U12 boys teams. He is also involved with the District Select level of Mass youth Soccer for U18 Girls. He currently holds the USSF E License and is pursuing a USSF D License.
Coach Amanda Senyonjo - 2007/U14 Girls


Bio: Coach Amanda was born and raised in Syracuse, New York. She began playing soccer at an early age for Syracuse FC and ODP. After being heavily recruited by several competitive D1 soccer programs, she ultimately decided to play collegiate soccer at The College of Saint Rose in Albany, NY (2006-2010) where she was 3-time captain, First Team Daktronics All American, First Team All-Conference, NSCAA First-Team All American, and Player of the Year. Coach Amanda led her team to the NCAA Final Four three years in a row.

In 2008, Amanda began coaching youth soccer (U10-U15) for the Albany Alleycats Premier Soccer Club. During this time, she opened her own futsal business geared at helping youth players better develop their tactical and technical abilities. After graduating with a Bachelors Degree in 2011, she began coaching college soccer as an Assistant Women's Soccer Coach at her Alma Mater. Her focus was player development, speed and agility, and recruiting. In 2015 she became the Director of Student Life and Athletics at Quincy College. She has all the qualities AFC United desires in a coach, and we are fortunate to have her with the U11/12 Girls since the start of the 2017/18 season.

Coaching Philosophy: I believe in stressing the importance of dedication, accountability, discipline, mental toughness, and self-confidence, as the basis for competing to your best ability at a high level. I am passionate about the game of soccer and want to help players find their passion within this game.
Coach Kent Rhoades - Junior Academy and 2005/U16 Girls


Bio: Coach Kent has been with AFC for three years and is the current 2005s/U13 Girls head coach. He is also runs the AFC U8 Developmental Academy. Before joining our club he spent ten years with Whitman, MA Youth Soccer and offered private soccer training.

He started playing soccer as a child and when he isn't coaching he still laces up his boots for competitive and recreational teams. Kent says, "I play for the enjoyment and love of this game." His daughter Honour currently plays soccer for AFC and Thayer Academy while serving as a mentor for his U13 Team, helping them out on occasion. He holds an NSCAA advanced regional diploma, NSCAA technical development for the advanced player diploma, and a USSF E license, and is working toward the National as his next diploma.

Coaching philosophy: I focus on individual player and team development as a priority through commitment, hard work and perseverance.

Favorite Inspirational Quote: Everything gets easier when you stop expecting it to be easy.
Coach Tyler Martin - 2002/2003/U18 Girls


Bio: Coach Tyler Martin joined AFC in the Fall of 2010 and currently coaches our U18 Girls. He believes in getting the best out of his players both on and off the field. Over the course of 6 years he took the 02/03 Girls to the top division of the Massachusetts Premier League, where they made a State Cup Appearance, a first for an AFC Girls team. He has also coached several AFC Boys teams from U8-U19 during his tenure.

Coach Tyler grew up in Rhode Island and began playing soccer when he was 8 years old. At age 9 he was playing competitively and continued through high school. Tyler was named captain of his JV high school team as a sophomore and ultimately moved up to varsity that season where he stayed for remainder of high school career. Coach Tyler continues to play soccer today through recreational adult leagues on the south shore. Coach Tyler holds his E-License along with a Technical Training for the Advanced Player Diploma.

Coaching Philosophy: Each player has a different goal in what they hope to get from the sport both individually and as a teammate. I believe in training both the individual player and the team to help them meet their goals. I view soccer as a technical game, where players utilize skill and tactical knowledge to outsmart their opponents. The more time you have on the ball, the more decisions you will make, the better you will get. I try to foster a love of the game so that players enjoy playing enough to make soccer a lifelong pursuit.

Favorite Quote: A mistake is a lesson, not a loss. It is a temporary necessary detour, not a dead end. A person who never made a mistake never tried anything new.
Coach Rick McCann - Goal Keepers


Bio: Coach Rick Started at AFC in 2016 and is responsible for goalkeeper training at the club. After high school in North Quincy he played for Massasoit CC, a member of two NJCAA Region 21 championship sides. After graduating from Massasoit with an A.S. in Law Enforcement, he moved on to UMASS Boston where he was a two year starter in goal for the Beacons. Rick also played two years for the Lacrosse team. During his senior year after stepping into goal he coined the phase its not brain surgery stepping in front of the ball and at once became legendary. After college he spent a couple years playing for LASA clubs, and on a local Quincy side for Abbot Celtic in the MSSL League. After several more years with the club's over 30s side he retired when his knees finally gave out.

From 2003-2013, he returned to UMASS Boston as an assistant soccer coach. Three of his goal keepers became Little East All Conference in that timespan. While working with keepers and defense he also coordinated training sessions and was responsible for scouting and recruiting. Coach Rick holds an NSCAA Advanced Regional Coaching Diploma and National Goalkeeping Diploma.

Goalkeeping Philosophy: Keep the ball out the net (obviously!)

Inspirational Quotes: "Try not. Do or do not. There is no try." - Yoda, and "Players lose you games, not tactics. There's so much crap talked about tactics by people who barely know how to win at dominoes." Brian Clough

About Kensey: Coach Kensey Waterman has always loved soccer ever since she was 2. She loves working and helping kids to learn and grow.

College: Siena college

Hometown: Canton, MA

Favorite Quote: "Everything happens for a reason"


Fun Fact: I have a dog named Hannah